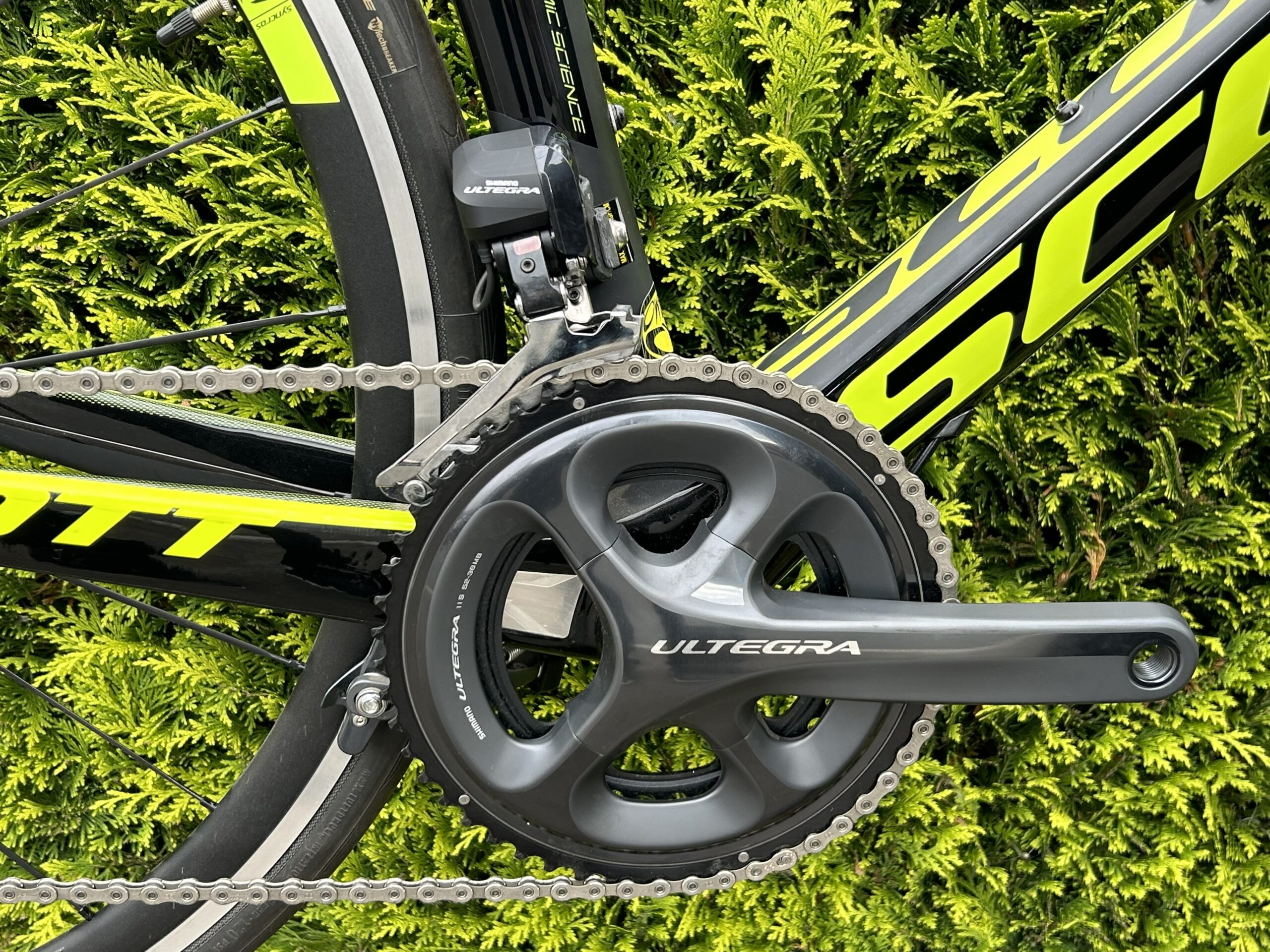 In support of Shimano's voluntary Inspection and Replacement Campaign, and dedicated to keeping you safely on the road, Owens Cycles / Rightbike Petersfield, are offering a FREE inspection and replacement service for anyone who has a Shimano 11-Speed Bonded HOLLOWTECH II Road Crankset fitted to their bicycle. 
Whilst the majority of biking enthusiasts will have heard of Shimano and a crankset, to eliminate any ambiguity, we've outlined exactly what this is, what bikes are affected, and most importantly how to correctly identify whether your bike's crankset is eligible for the FREE inspection & replacement service. 
What Is The Crankset?
For those not familiar with the mechanical terminology of bike parts, the crankset is the part of the bike you use to pedal. Crankset is the American terminology, whereas in the UK (alongside crankset), you might also hear it referred to as the chainset, or 'cranks'.
What Bikes Use The Shimano Crankset? 
Generally, it is Road Sports cycles that incorporate the Shimano Crankset, yet Road Bikes, Cyclocross / Gravel Bikes, Triathlon / TT Bikes could potentially be affected.  
Major bike brands such as Specialized, Trek , Giant, Lapierre, Merida, Cube, Canyon, Scott, Cannondale, and Orbea – and more use Shimano bicycle components, including the 11-Speed Bonded HOLLOWTECH II Road Crankset.
Does This Apply To Your Bike's Crankset?
The Shimano Inspection & Replacement only applies to cranksets that were pre-July 2019 production and that have a specific model number and production code, so if your bike has a model fitted that is later than this date – there is no need for concern. 
What Model Numbers Are Affected?
The affected model numbers are DURA-ACE and ULTEGRA branded cranksets with the following model numbers: 
ULTEGRA FC-6800

FC-R8000 

DURA-ACE FC-9000

FC-R9100 

FC-R9100-P.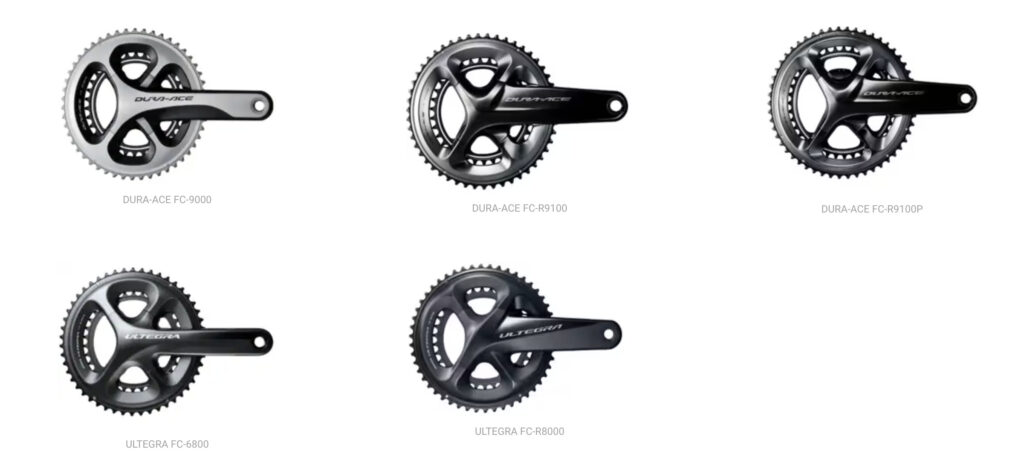 The model numbers are stamped on the inside of the crank arm near the bottom of the arm, see the yellow square in the image.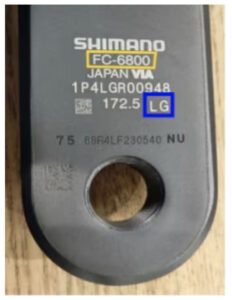 If your crankset doesn't have one of these codes then no further action is required. 
If you have identified one of the affected model numbers on your crankset, then we'll take a look at the production code.
What Are The Affected Production Codes? 
Referencing our image above, the production code is shown in the blue box. The affected models are and have the following two-letter production code on backside of the crank arm (where the pedals are attached): KF, KG, KH, KI, KJ, KK, KL, LA, LB, LC, LD, LE, LF, LG, LH, LI, LJ, LK, LL, MA, MB, MC, MD, ME, MF, MG, MH, MI, MJ, MK, ML, NA, NB, NC, ND, NE, NF, NG, NH, NI, NJ, NK, NL, OA, OB, OC, OD, OE, OF, OG, OH, OI, OJ, OK, OL, PA, PB, PC, PD, PE, PF, PG, PH, PI, PJ, PK, PL, QA, QB, QC, QD, QE, QF, QG, QH, QI, QJ, QK, QL, RA, RB, RC, RD, RE, and RF. 
If your crankset doesn't have one of these production codes then no further action is required. You can continue to ride safely, with your usual routine maintenance required for any mechanical item. 
If your crankset carries one of these production codes, then bring your bike to us ASAP for your FREE Inspection and Replacement. 
How Long Will The Inspection & Replacement Take? 
Please note, this is not a quick and simple procedure, so unlike many of our remedial works, you won't be able to wait in-store whilst the team carry out the replacement work. 
The job will involve removing the crankset from the cycle and dismantling chain rings from it; taking pictures for reference and proof of the work and inspection to send back to Shimano. 
Unless otherwise advised by the team, we will need your bike for 2-3 working days, and will call you when it is ready for collection.
We Urge You Not To Ignore This Notice!
Think you can get away with just one more ride? See our images below for what can occur to these particular cranksets. (Taken in-store recently).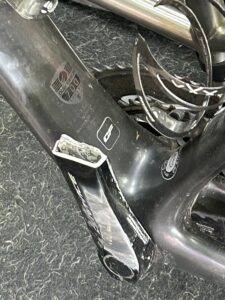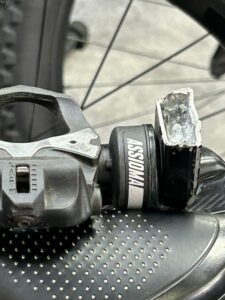 Call Owen and the team on +44 (0)1730 260446, email info@right-bike.co.uk or simply pop in to see the team at Stoner Hill, Steep, Petersfield, Hampshire, GU32 1AG. We're open Tuesday through to Saturday, 9am to 5pm. 
References:
11-Speed Bonded HOLLOWTECH II Road Cranksets Inspection and Replacement Campaign