Search Results
Loading...
Find Us - Right-bike Petersfield (Owens Cycles)

Opening Hours
Monday : Closed
Tuesday : 9am – 5pm
Wednesday : 9am – 5pm
Thursday : 9am – 5pm
Friday : 9am – 5pm
Saturday : 9am – 5pm
Sunday : Closed
Meet Owen Pattinson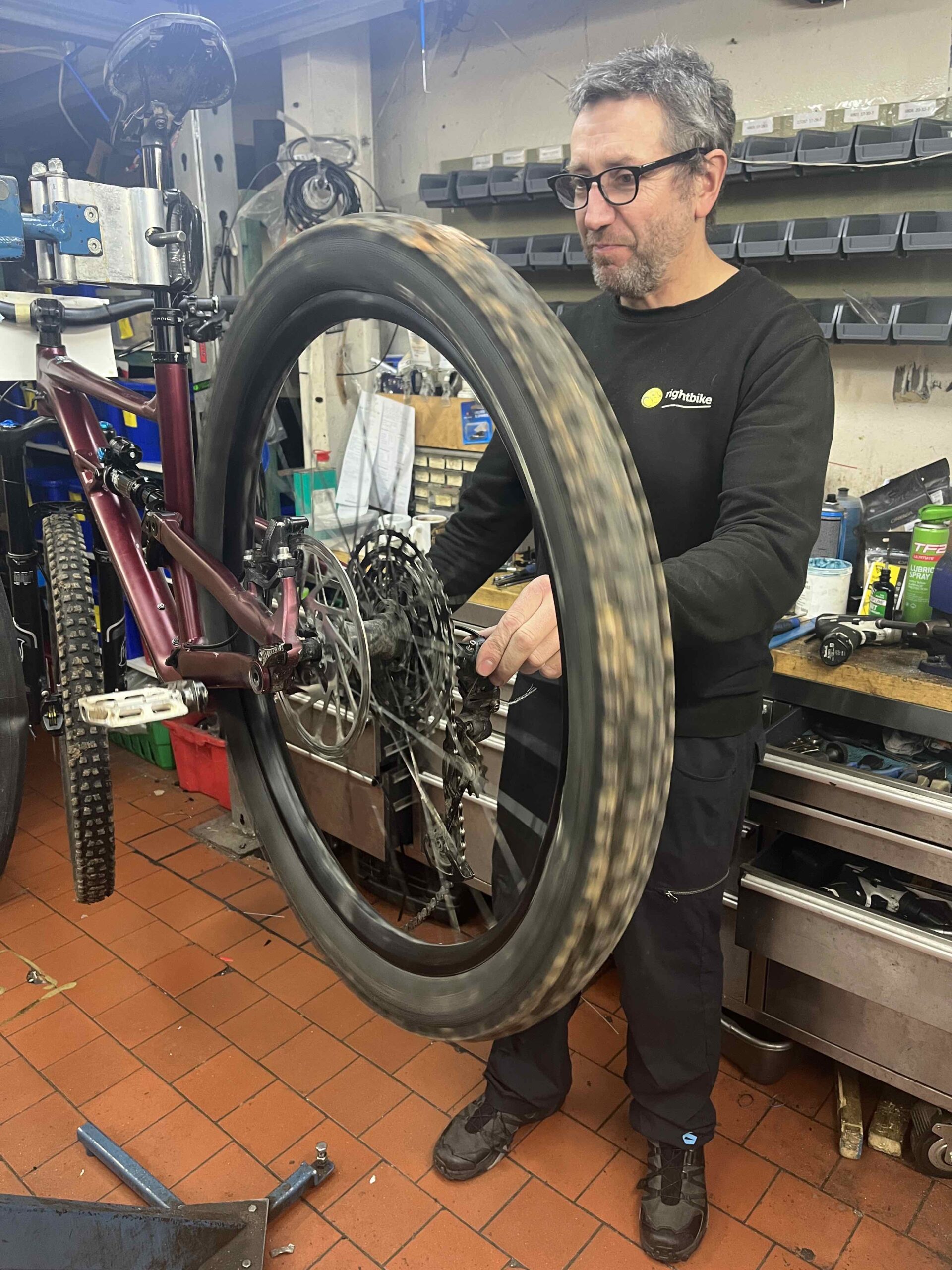 Meet Owen, bike expert extraordinaire and owner of Rightbike Petersfield (Owens Cycles). With over 40+ years experience in the cycle industry, Owen sure knows a thing or two about bikes and electric bikes, from maintenance and servicing and repairs, to custom builds – and is passionate about helping you find the right bike for you!
Passionate about helping you find the right bike - for you!
Owen and the team at Rightbike aim to make it as easy as possible for you to discuss your passion for biking; whether that's buying a bike, or an electric bike (eBike), bike accessories, maintenance, servicing or repairs, bike test rides, or hiring an e-Bike.
We appreciate that buying a new bike requires much more than just choosing the right colour! So if you'd like to book a 1-2-1 chat with one of our friendly bike-experts just complete our form.
One of the team will spend time discussing your goals for your new bike, the different bike types, and features available, bike maintenance, and most importantly – make sure you're measured up for the right bike size and frame. These appointments are of course, completely free and do not commit you to buying anything.
Alongside, if you are unsure or need any advice, feel free to drop in store and see Owen and the team, or give them a call on 01730 260446.
We look forward to helping you find the right bike!