The Fastest Growing Trend – Electric Bikes
Electric bikes are available in all different models, from road, mountain to folding and hybrid options. All models have built-in electric motors, giving you pedal assistance of up to 15.5 mph and allowing you to enjoy a more leisurely ride.
Whether you'd like to take the strain out of riding up hills, a healthier option for commuting to work, or you're planning a tour on an electric bike, at Rightbike we're here to help you choose the right e-bike for your unique needs.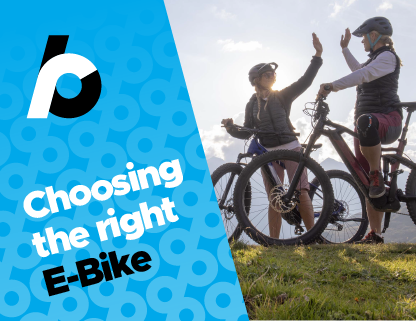 Choosing the right Electric Bike
Join the e-bike revolution today! At RightBike, we have a large selection of the best e-bikes to choose from, all from the best cycling brands around. We have something for everyone, just get in touch and we'll match you up!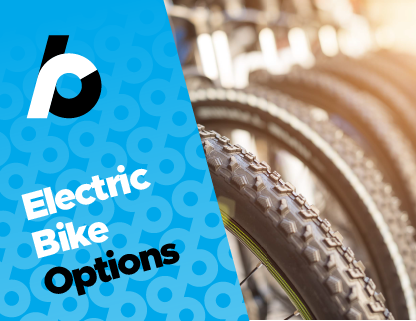 Electric Bike Options
Affordable, highly practical and a huge amount of fun to ride, it's no wonder electric bikes are becoming increasingly popular (and out-performing road bike sales across Europe 2021!)
With the many available e-bike choices, we've designed this page to make your life easier, just use the column on the left to quickly narrow down the type of electric bike you are looking for.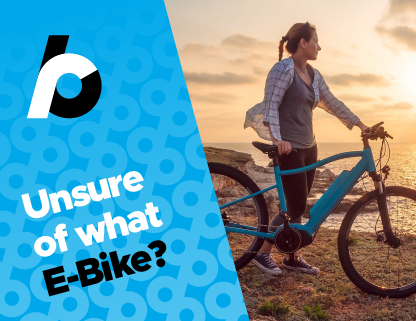 Unsure of what type of e-bike you need?
We're here to make sure you get the Rightbike! So if you are unsure about something and would like some friendly, expert advice, feel free to call the Rightbike Petersfield team on 01730 260446 or use our Contact Us page.
Choosing the right bike options
There are 4 main styles of Electric Bike to choose from depending on your prefered ride:
Electric Mountain Bikes: Electric Mountain Bikes or eMTB, enable riders to tackle higher climbs, more challenging obstacles and greater distances. Fitted with a powerful motor and rechargeable battery, you can select a model with either front or suspension to revolutionise your off-road adventures, whatever the weather!
Electric Road Race Bikes: Just like a non-assisted road or gravel bike, Road e-bikes or Electric road race bikes have dropped handlebars and a more sporty riding position than a hybrid. The handling of this type of e-bike is designed to allow for faster descents, whilst getting motor power uphill.
Electric Hybrid Bikes: Designed for commuting, touring and pure leisure, a hybrid e-bike includes the best elements from road e-bikes and eMTB's; giving you the flexibility to go anywhere!
Electric Folding & Cargo Bikes: Designed specifically for commuters, or those who are frequent travellers, an Electric folding bike packs down neatly so you can take it on your travels with you! Just like a regular folding bike but with a battery and motor, most folding e-bikes fold at the handlebars and the frame, yet some even feature folding pedals too.